Medical Dermatology
Surgical Dermatology
Cosmetic Dermatology
Location: Hyderabad
---
Banjara Hills
theNewyou Clinic
8-2-293/104, 2nd floor Guv-Vivilash Chambers, Opp KBR Park main Gate, Indo-American Cancer Hospital Road, Road No 14, Banjara Hills, Hyderabad 500034
www.drsushmaraavi.in
Monday , Wednesday, Friday & Saturday
Online appointments between 11.00-16.30 Hrs only

Tuesday, Thursday & Sunday – Clinic Closed
Suncity
SunCare Clinic
7-17/3 Suncity Main Road, Beside Lakshmi Narasimhaswamy Temple, Bandlaguda Jagir, Hyderabad, Telangana 500086
Monday, Wednesday, Friday, Saturday
18.00 hrs to 21.00 hrs
Tuesday, Thursday
11.30 hrs to 16.30 hrs
Sunday Closed
Banjara Hills
theNewyou Clinic
Monday , Wednesday, Friday & Saturday
Online appointments between 11.00-16.30 Hrs only
Tuesday, Thursday & Sunday – Clinic Closed
New Patient Information
Medical Records Release
Notice of Privacy
Click here for more resources
MD (Dermatology), Fellowship – ACSI
Dr Sushma Raavi a renowned Dermatologist, dermato laser surgeon and cosmetic physician adopts a comprehensive approach to client care. She offers a wide range of specialty services and expertise in medical, pediatric, surgical and cosmetic dermatology blended with intrusive luxury laser medico aesthetic skin care treatments.
A medico- aesthetic clinic dedicated to provide panacea for all and will offer the most modern services to restore and maintain the intrinsic beauty of your skin and body. The center will be an abode of professional excellence offering advanced intrusive cosmetic surgeries, dermatology and luxury laser aesthetic treatments backed by a team of professional with vast experience in this field. Scientifically tested, globally approved sophisticated techniques and treatments are used in our center to ensure the highest standard of care and safety.
Our ethos is to focus and adopt a comprehensive approach to ensure that all our visits are informed about modern appropriate treatment modalities tailored to individual needs resulting in excellent clinical outcomes.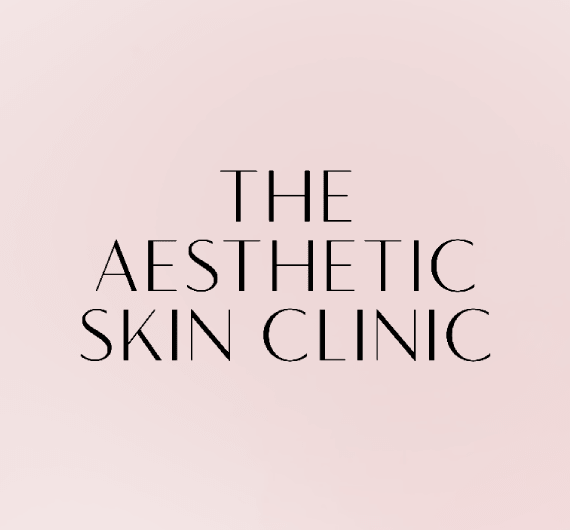 We Have All Your Skin Needs Covered
Acne & Acne scar Treatment
Complexion Improvement treatments
General skin problems
Painless Hair Removal with Laser
Laser facial resurfacing for Acne, Pores and pigmentation
Derma Abrasion
Derma Rollers
Facial Rejuvenation with Botox and Fillers
Scar resurfacing with Lasers
Glutathione Injections for facial glow
Skin tightening
Stretch marks treatment with lasers
Warts, verrucae and mole removal
Hair loss treatments
PRP treatments
Stem Cell Injections for Face and Hair•
Children's Services
Moles/nevi Removal
Acne
Actinic keratosis
Alopecia areata
Basal cell carcinoma
Blistering disorders
Cysts
Dermatitis/eczema
Dermatomyositis
Dyschromia/hyperpigmentation of skin
Hair loss
Hidradenitis suppurativa
Hives/urticaria
Hyperhidrosis
Infections of the skin
Keloids/scar
Lichen planus
Lupus
Malignant melanoma
Moles/nevi
Morphea/scleroderma
Nail fungus
Psoriasis
Pyoderma gangrenosum
Rosacea
Sarcoid
Skin cancer screening and treatment
Squamous cell carcinoma
Warts
Vitiligo
TREATMENT OF
SKIN CONDITIONS
Age Spots
Black Heads
Crows' Feet
Double Chin
Forehead Lines
Ingrowing Hairs
Jowls
Laughter Lines
Lumps & Bumps
Neck lines
Nose to Mouth Lines
PCOS
Pigmentation
Redness
Spots
Thin Lips
Tired Eyes
White Spots
Wrinkles
For Appointment Call - +91 9491041038
Monday , Wednesday, Friday & Saturday
Online appointments between 11.00-16.30 Hrs only
Tuesday, Thursday & Sunday – Clinic Closed
The New You clinic located in Banjara hills, has courteous staff who respond promptly with minimal wait time.
I decided to consult Dr. Sushma Raavi after reading her reviews on Practo, while searching for an experienced dermatologist who would be familiar with my skin condition
Dr. Sushma patiently listened to and addressed all my concerns, and made me feel reassured. I am currently undergoing treatment with her and am happy with the results so far. Her staff, Saritha in particular deserves a special mention for patiently executing treatment with skill.
Overall, I am very happy to have consulted Dr. Raavi, and would undoubtedly recommend her to anyone looking for any skin hair or nail related complaint.
Visited For Skin Disease Treatment
She was very polite and well explained the solution.She listened each and every point of ours with patience. Also she explained how to prevent not to get these problems in future.
Well satisfied.
Thank You Doctor
Dr. Sushma Raavi is friendly, listens to your concerns and puts you at ease with her expertise in the field . Totally recommend her.